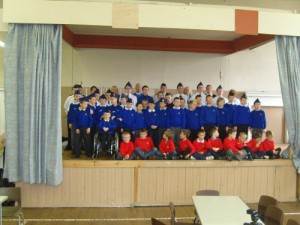 Mondays
Scripture Union Group meets in Whithorn School at lunchtime.
Afternoon Bible Study 1.30pm in Priory Meeting Rooms
Tuesdays
The Guild will meet on  Tuesdays, at 2pm in the Church. Please see 'latest news' for dates.
Wednesdays
'Knitwits' Knitting Group meet Priory rooms, 1.30 – 3.30pm.
Bible Study and Prayer Time – The Manse, 7.45pm
Thursdays
Boys / Girls Brigade, Anchors 5.30pm, Juniors and Company 6.45pm, Priory.